China
The first time I went to China was in 2015 to learn kung fu in a small school outside of Tai'an. The Shandong province is incredibly beautiful and the mountain Tai'shan is one of China's five holy mountains.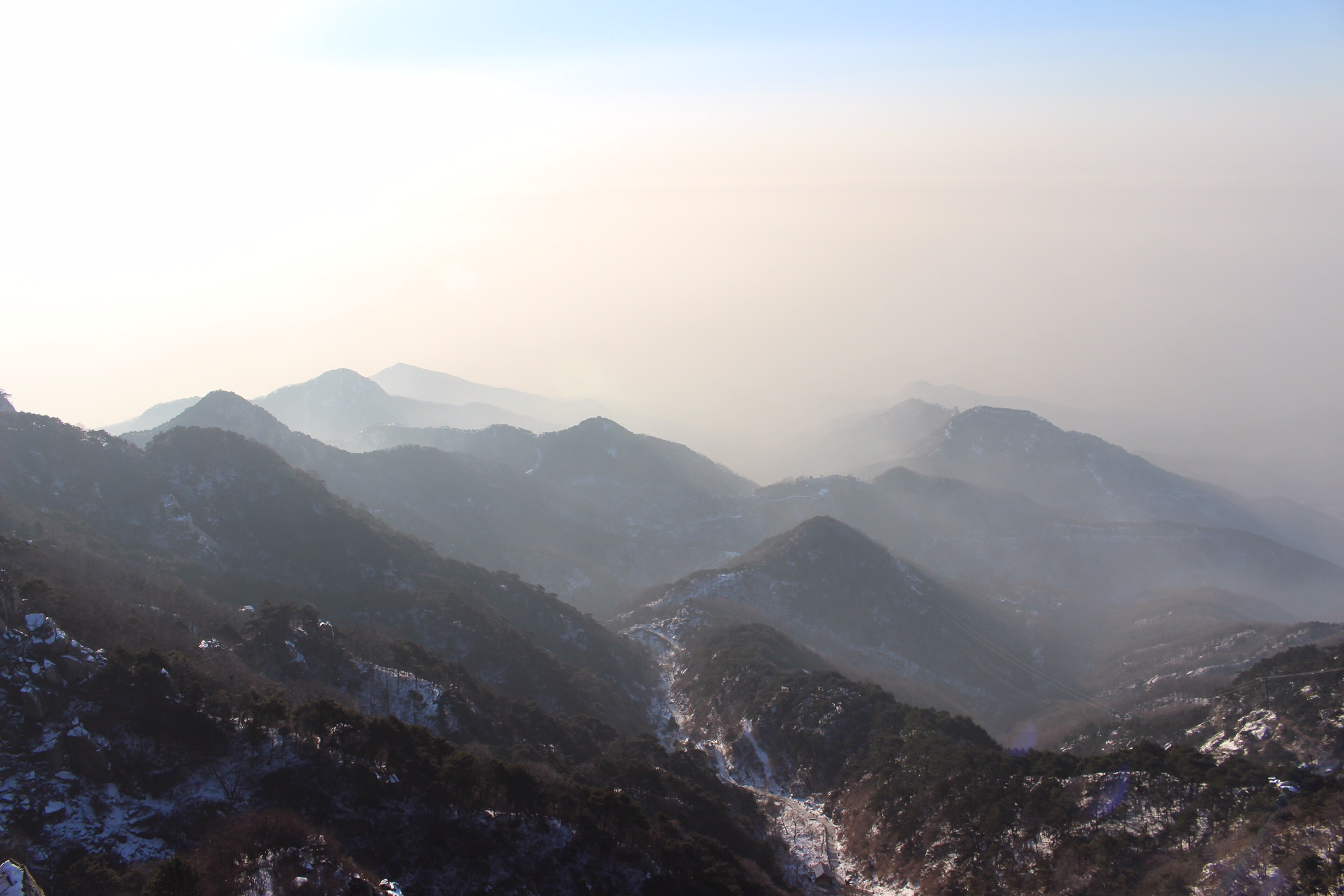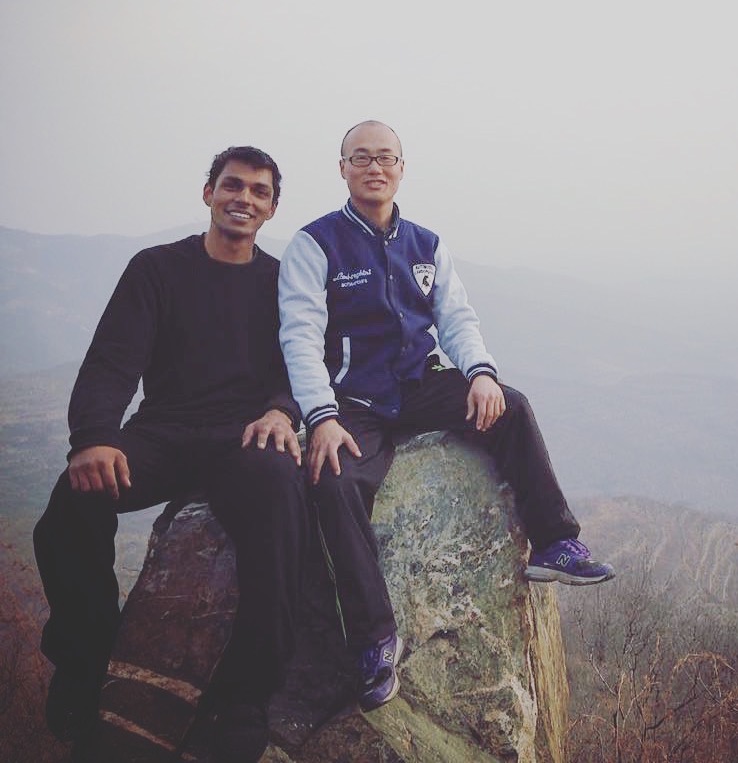 I learned Wing Chun from Master Wong. Every day starts at 6 am with tai chi, and ends in the evening before dinner. Showing up late to anything can be painful - the standard punishment is 10 pushups for every minute of tardiness. There were several masters at the school who were all extremely talented at their particular style of martial arts. I'll always remember that time I asked Master Wong to show me his tiger kung fu...
Tai'an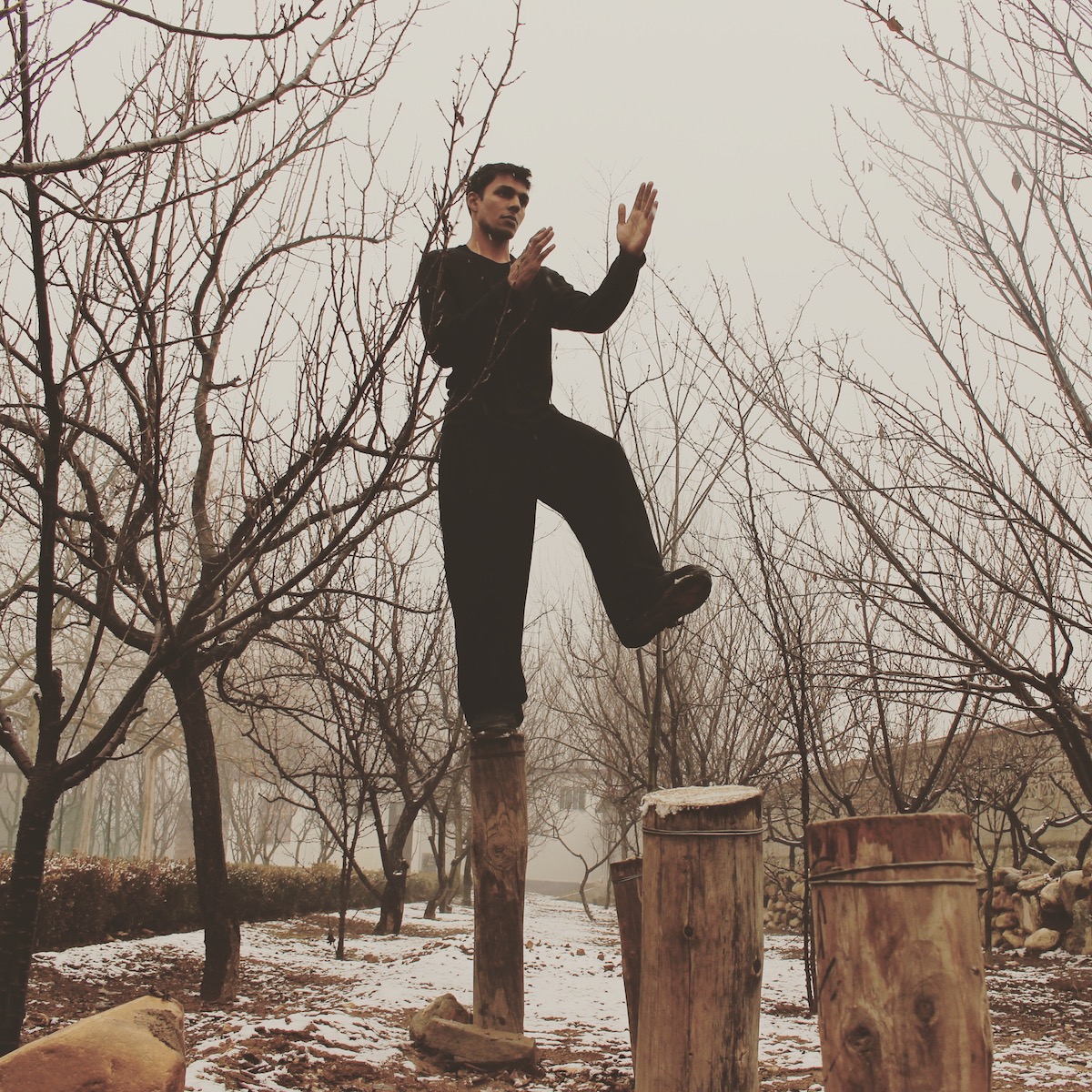 From the school you could walk down a long road, passing through a village, to reach a small town. There is a noodle shop there where you can eat an incredible meal for 10 renminbi (~$1.50). From the town you can take an hour long bus ride to Tai'an, a city of 6 million people. People in small-town China are super friendly, go out of their way to help you, and live in close-knit communities - some nights they would form a little line dancing circle around a boombox. In big-city China I've had my phone stolen and been subject to plenty of sketchy experiences. Which is pretty much the same experience I've had in America!
Beijing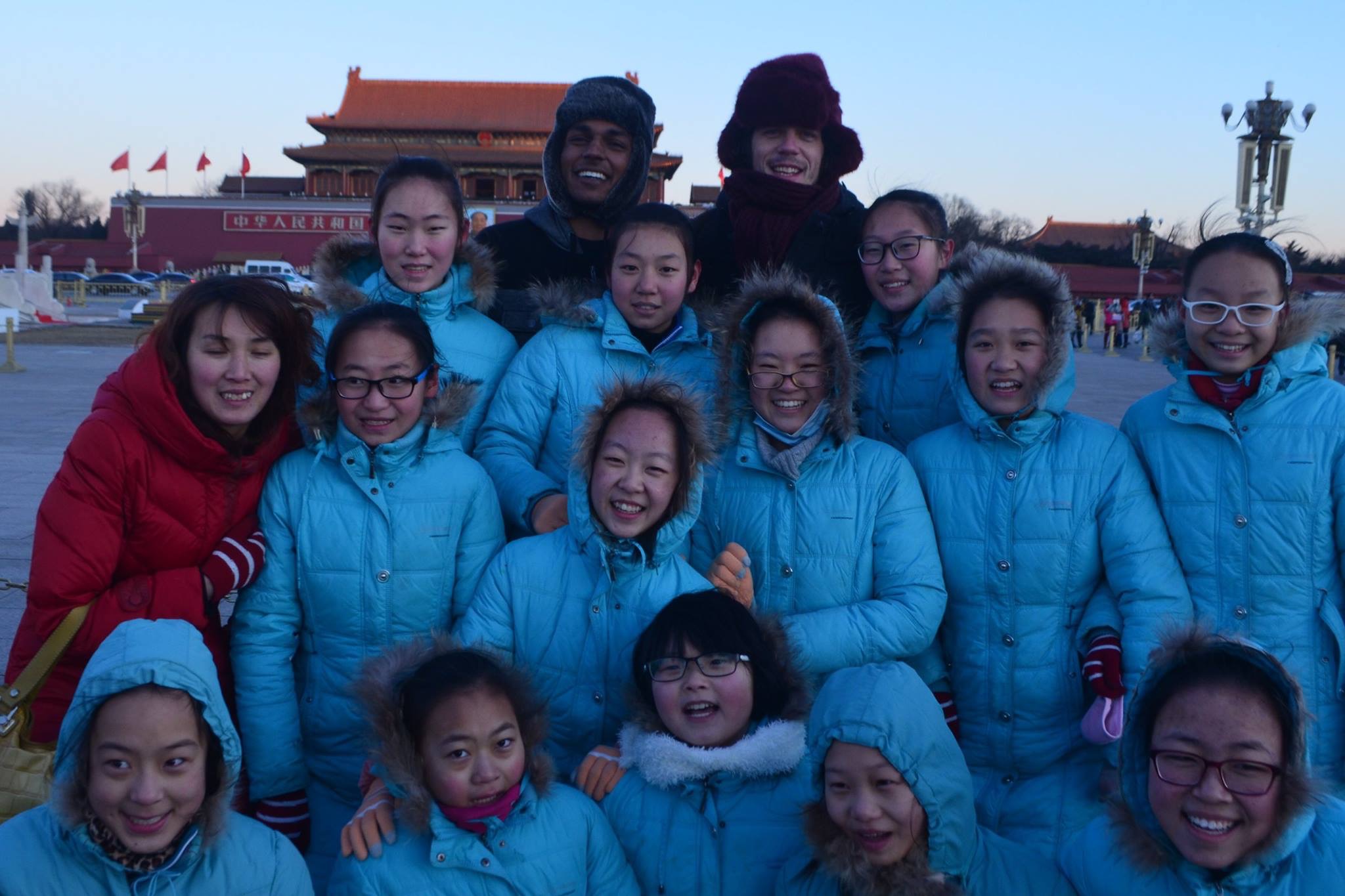 If you go to China you should probably see the capital and take a bus to the Great Wall, so you can say you did it. Also check out the Forbidden Palace, there are times when you can watch the Chinese military ceremony outside (similar to the changing of the guard at Buckingham Palace). After the ceremony this all-girls field trip asked us to take a picture with them (not a bizarre request in China).
I met James in that picture, at the hostel - he's a really accomplished traveler who was boarding a flight the next day to North Korea! They actually had available seats and could take a US passport. How I wish I had impulsively joined him back then - less than a month later, Otto Warmbier's predicament ended the possibility of a US citizen traveling to North Korea.
Shanghai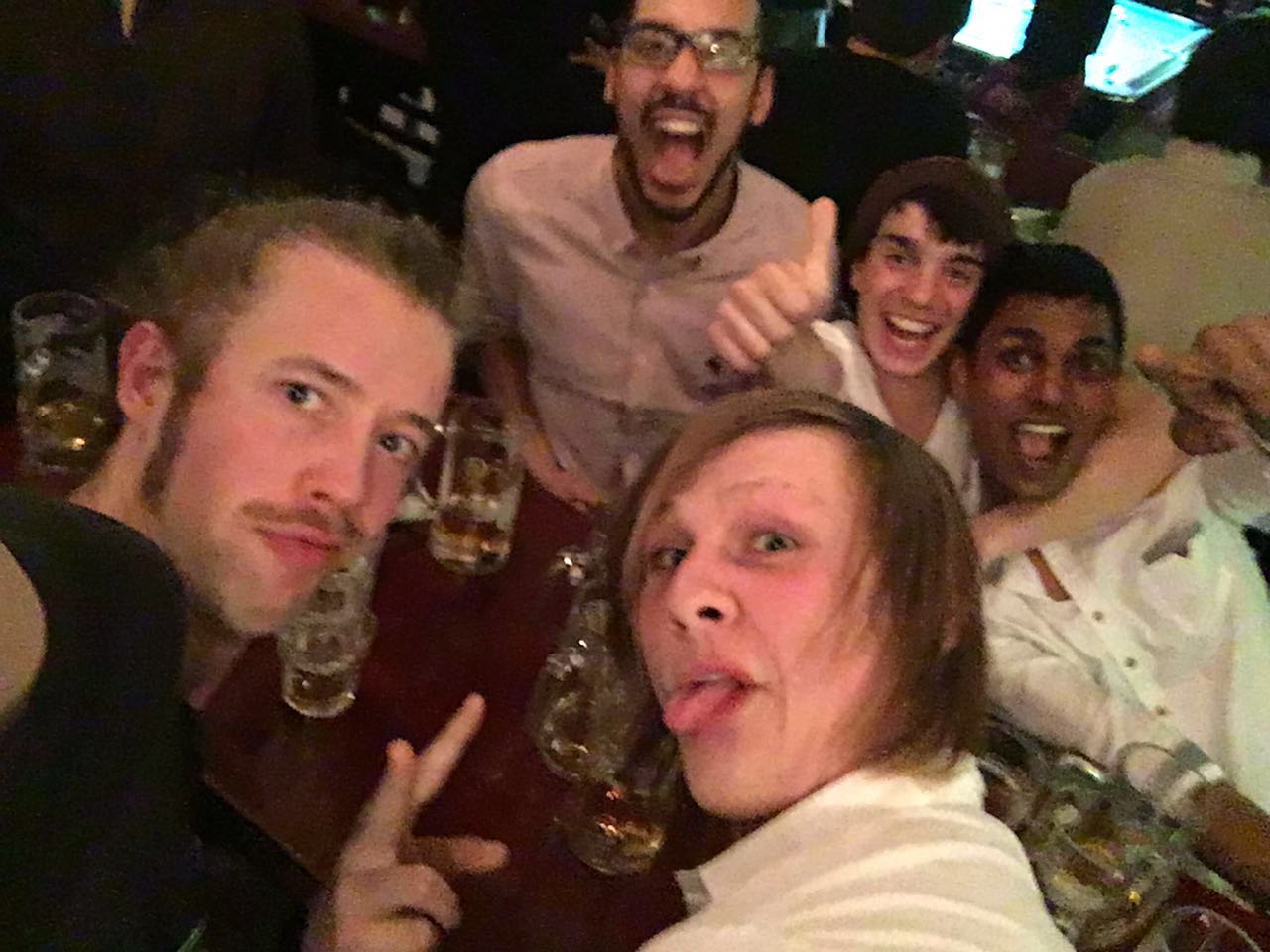 If you want to have a good time, go to Shanghai. Clubs are open 24/7 and you should meet a promoter to find the best parties and drink for free. The best way to meet a promoter is to hang around the downtown area looking like attractive young people who rich Chinese people would enjoy watching behind extremely expensive table service. Some day I'll write down my rant on how partying in China works (and how India has pretty much adopted the same model).
Yangshuo
At the very end of 2017 I was in Yangshuo. This is my favorite place in China. It is incredibly beautiful, and in the colder months you can find solitude in many places. I stayed at a climber's hostel for $8/night, rented a shitty scooter, and climbed at some amazing crags.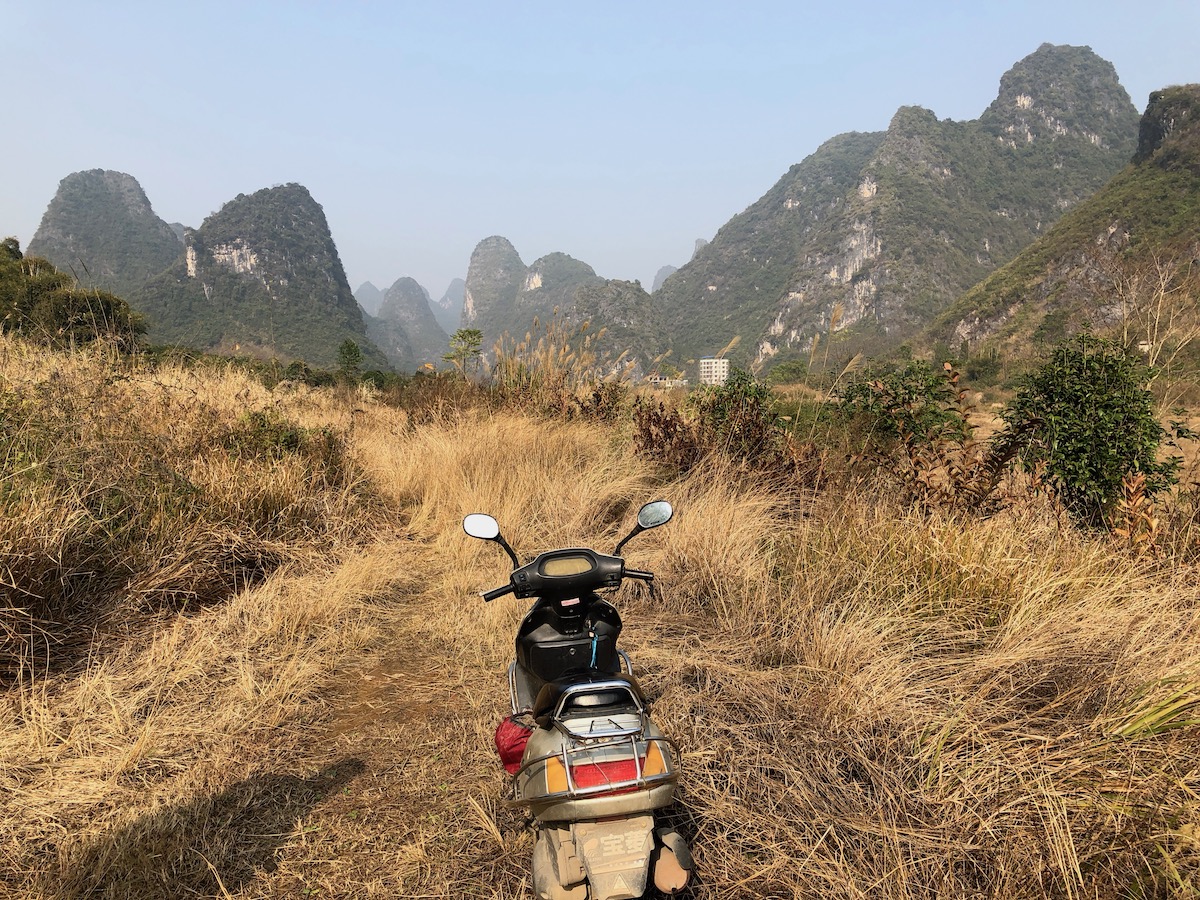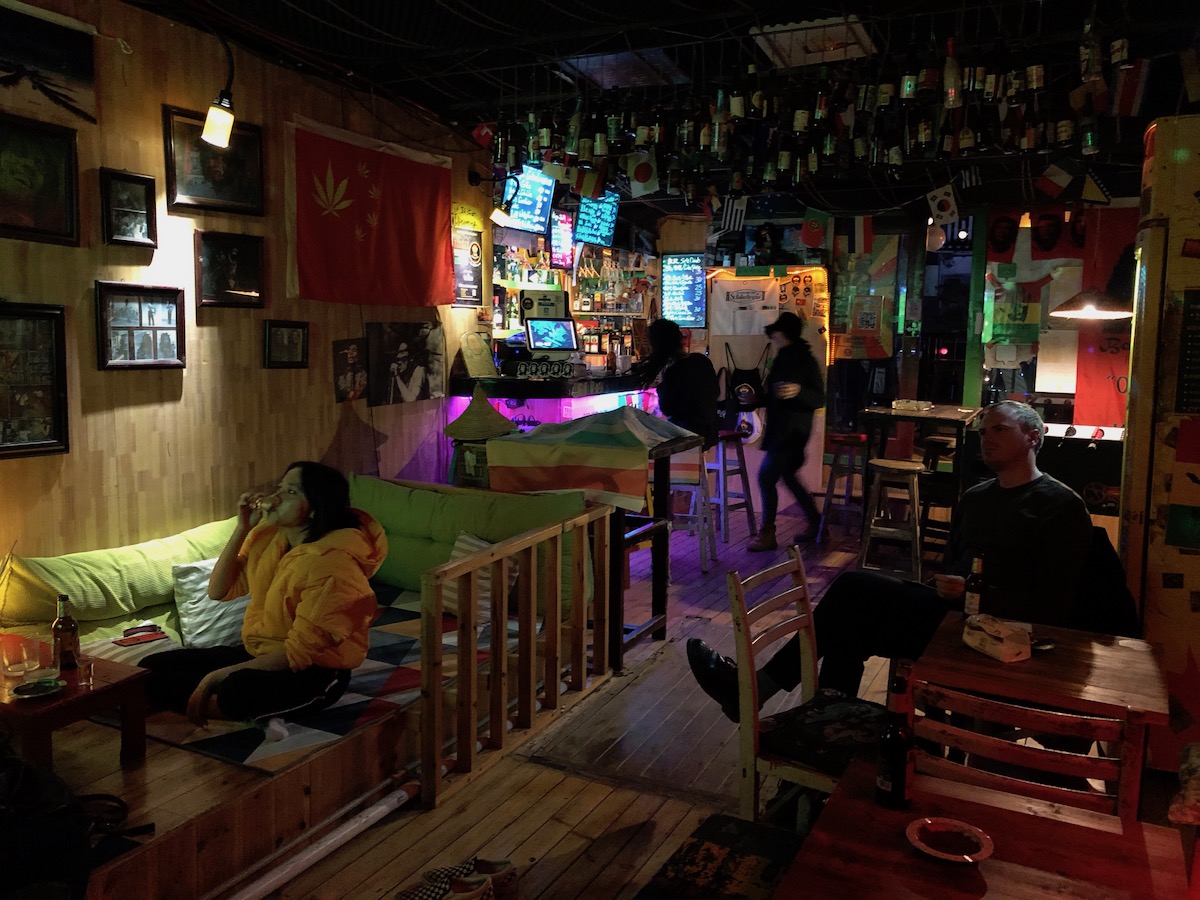 I celebrated New Years Eve at Kaya reggae bar in Yangshuo. This is my favorite place I've ever been to in China - the owner and bartender are hilarious people and the place is small enough to feel like a home party. That night I met a bunch of people including Daniel, a Dutch guy who moved to China and started an amazing vegan restaurant called Mood Food. Around 20 of us stayed up drinking and listening to reggae tunes until the sun came back up. I got so sick the next morning from the yellow wine.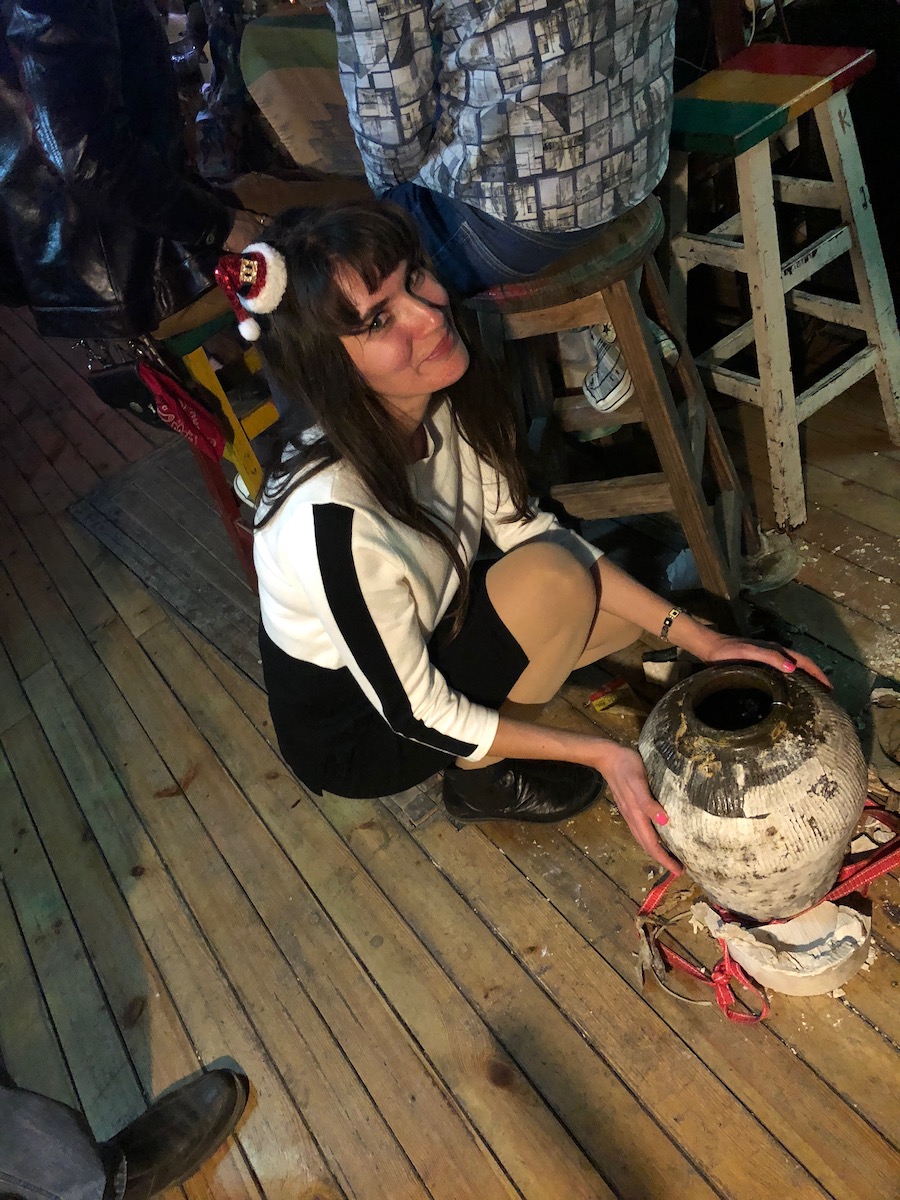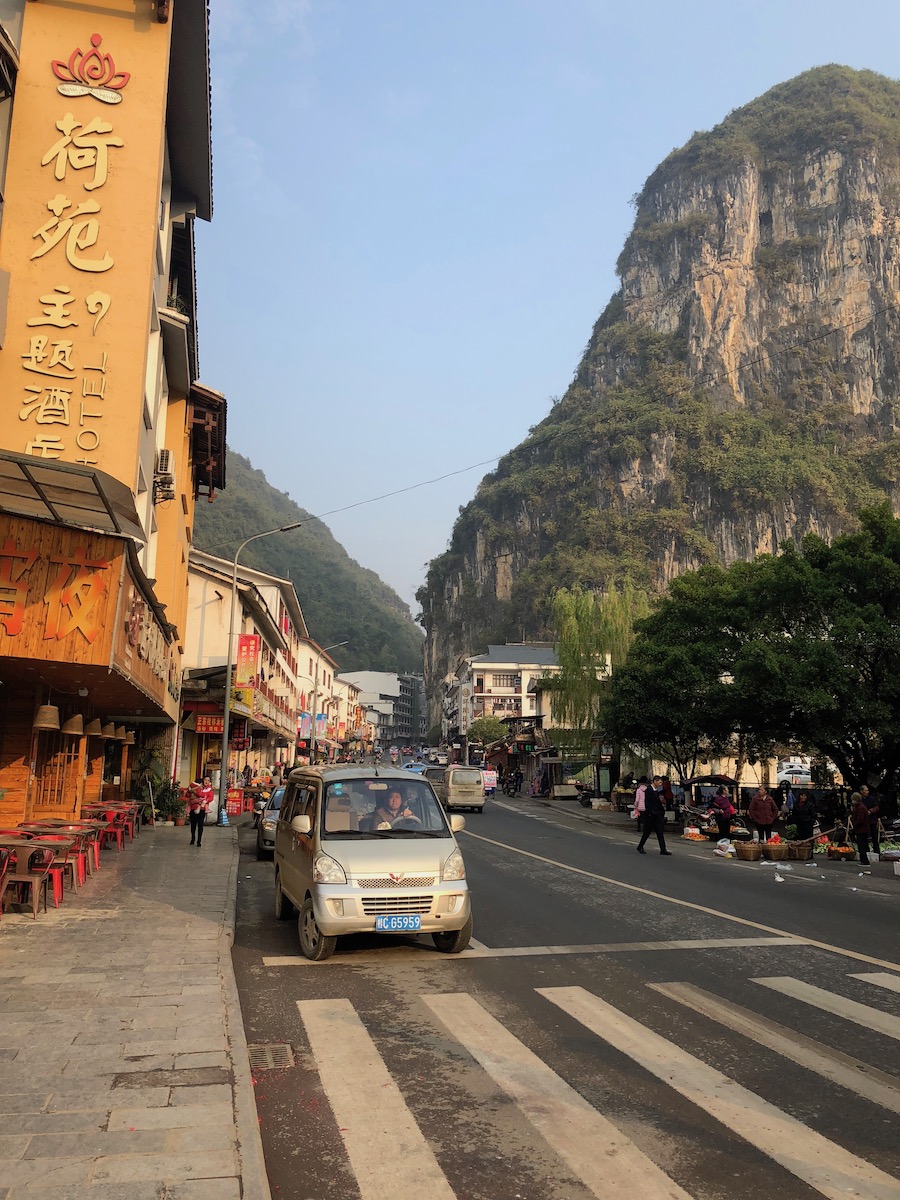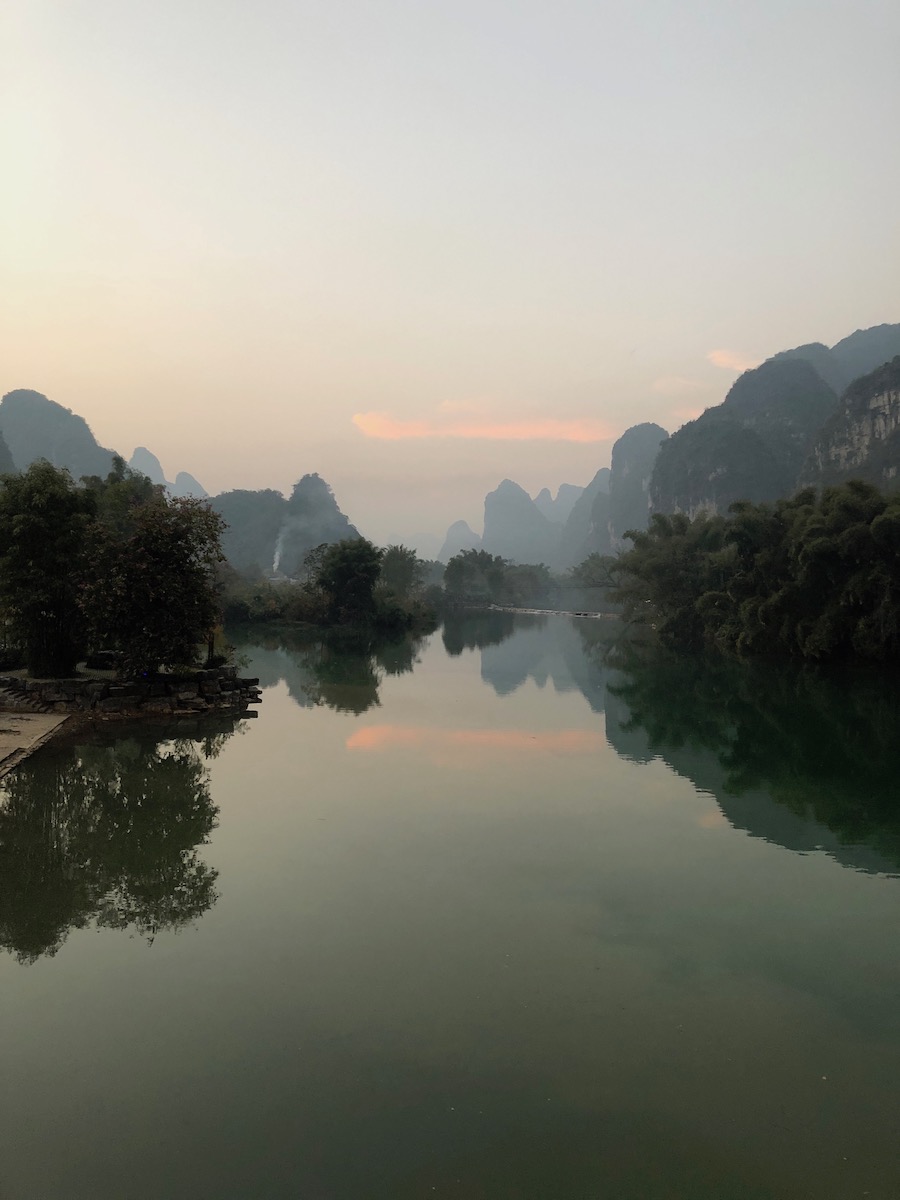 Xi'an
I visited Xi'an after climbing a nearby mountain Huashan - check out my hiking guide! It was a bit unplanned as I didn't really know where I was going after hiking Huashan, and I managed to bribe my way onto the conductor seat for a tourist bus heading to Xi'an.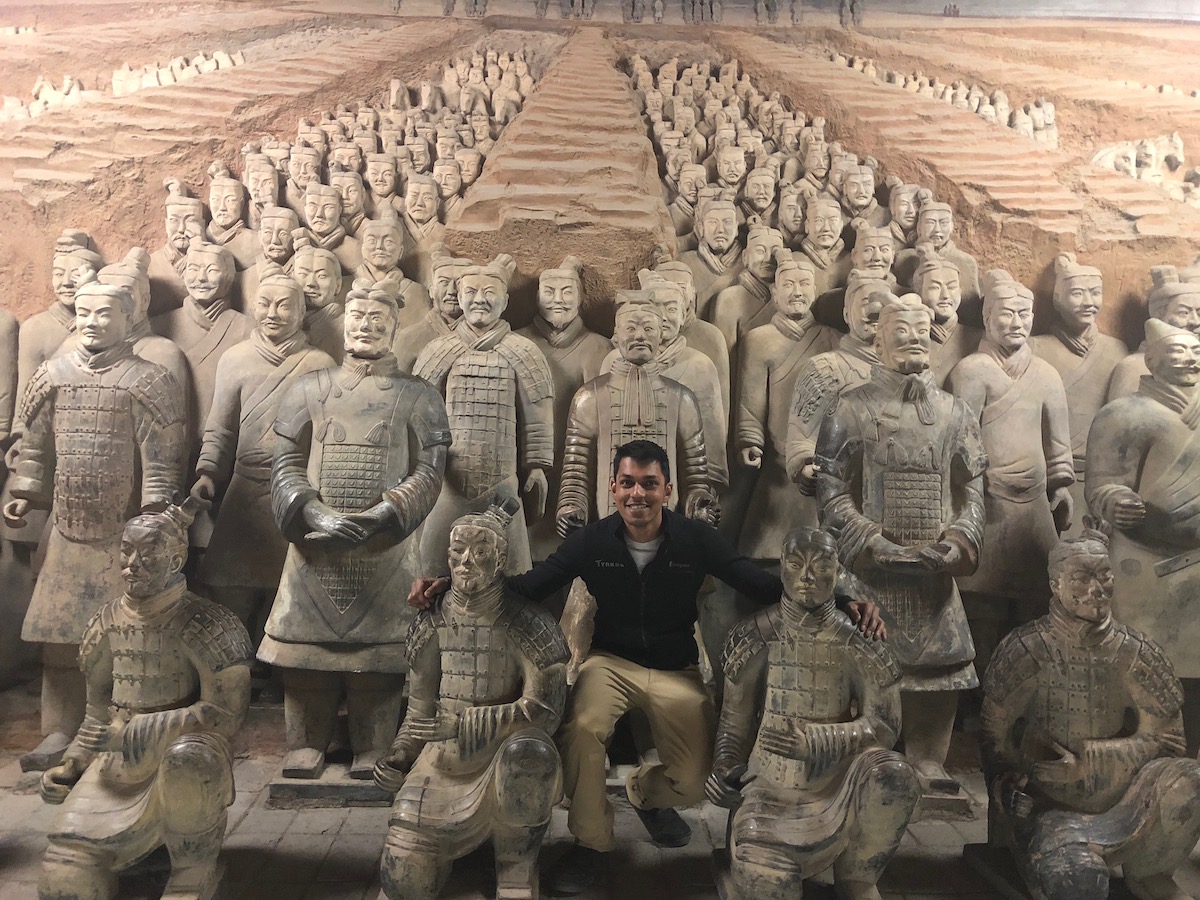 The first day I took a bus to the Terracotta Army, which was truly breathtaking to see in person. They had a warrior setup people were posing with, so I handed my phone to someone and asked them to take a picture. Right after the picture was taken, some guy started yelling at me in Mandarin that I have to pay a ridiculous fee to take a picture with that background, so I pretended not to understand him and moved along.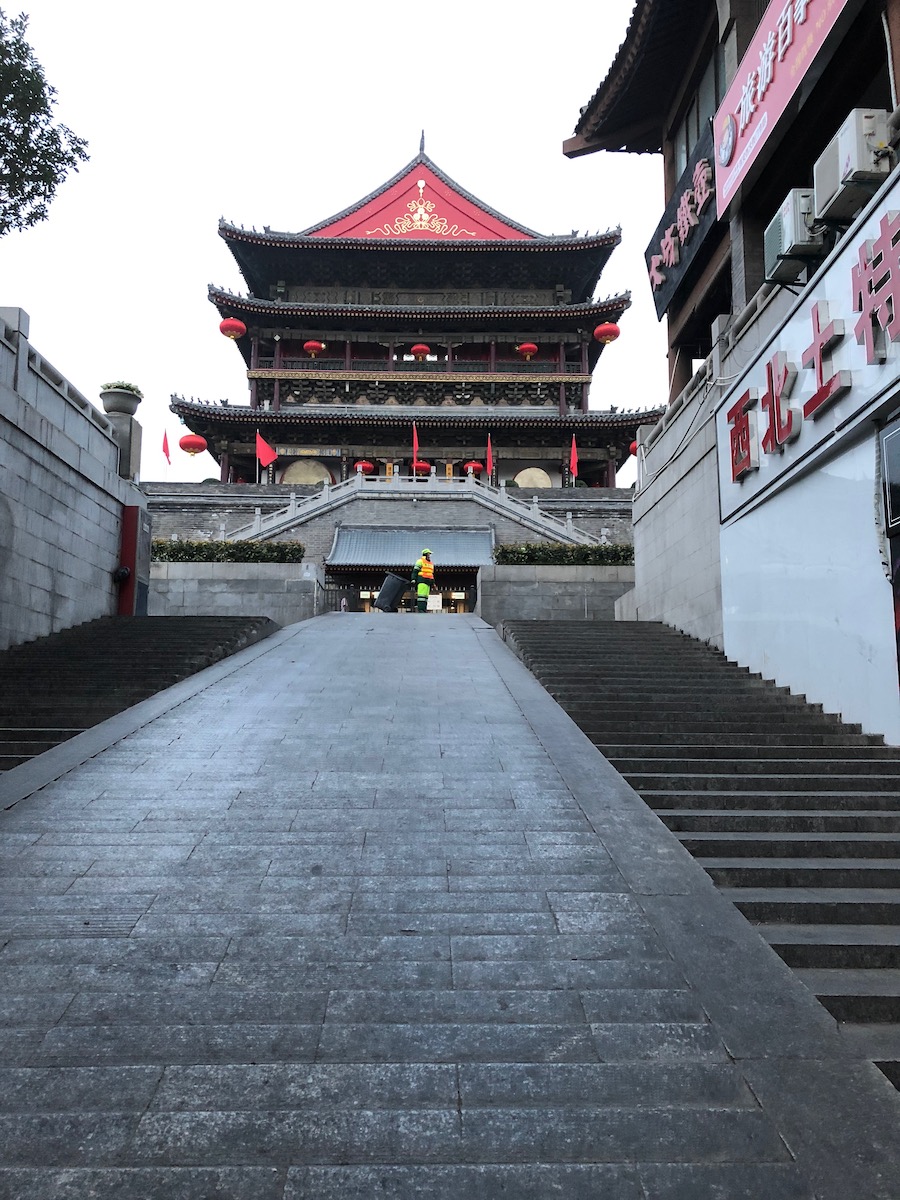 I woke up really early each morning and walked around the city as it got started. Every park or open space I walked through, there were giant groups of elderly people exercising, practitioners of Tai Chi/martial arts, people playing board games with a huddled audience, and generally a sense that older Chinese people stay a lot more physically/socially active than I've seen elsewhere.
One night I was having a beer before bed at a bar next to my hostel, and got absorbed into a bachelorette party! I was proud that my Mandarin was sufficient for communicating with a bunch of middle-aged Chinese women who had been drinking heavily and spoke no English. They paid for all my drinks, took me to a couple of bars around the city, and taught me a bunch of new Mandarin phrases! At one point in the night I typed out a short speech about love into Google Translate while I was using the restroom, then made a toast and regurgitated it - free tip for anyone trying to win the heart of a Chinese cougar. I politely declined their request to keep partying at their house (it was almost 4 am at this point) and was that annoying guy in the hostel who stumbles in drunk and makes a bunch of noise getting into bed in the middle of the night.
---